Kevin Kelly has written many good books and said many wise things with regards to digitalization, technology and constant change. Often very technology focused and visionary but always touching on culture. After all, he is somewhat of a futurologist. With his last book The Inevitable: Understanding the 12 Technological Forces That Will Shape Our Future (which I haven't read, only pod-heard about and from) he goes into how great leaders ask really good questions. Although it's in relation to AI and super powers that help provide answers, it's relevant far beyond that. It really resonates well with me.
Given how digital transformation, as the figure below, from McKinsey Quarterly shows, has shifted from the more technical and concrete aspects and focus areas, to a much more abstract one – namely culture – so must our questions. Question is: have they?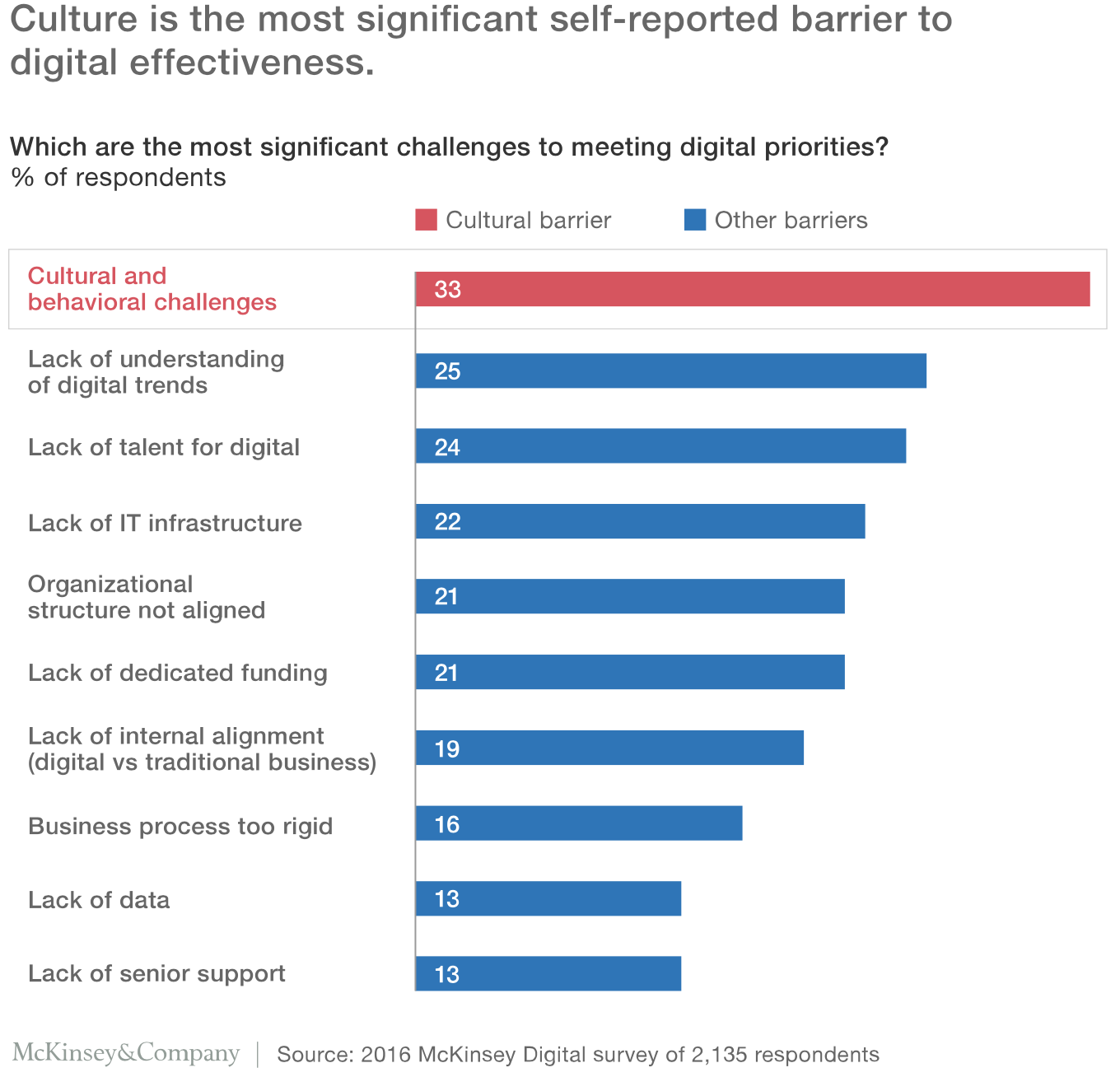 Have you asked who (or what focus) needs to be onboard besides the, so far, frequent and apparently obvious head of digital, chief technical officer, innovation officer, digital director, chief data strategist, data guru, chief head of atomic big data machine learning robot executive master etc and so on?
Have you as someone responsible for transformation work, leader or in other capacities, developed the powerful questions behind the questions? Have you developed or stumbled upon ways of understanding and approaching the problem behind the problem (and opportunity within the opportunity)?