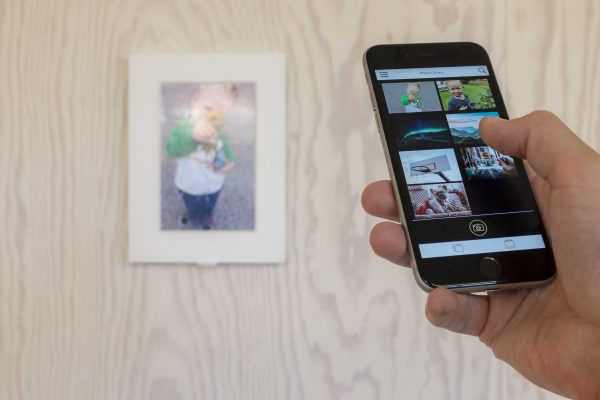 I help companies in different industries identify and explore potentially valuable products, services and customer experiences. Doing this in a way that is smart, low-risk, full of learnings and with a sense of progress and momentum is how I add value to your organization.
I spend time and focus on three focus questions. What is our/a future business logic? Opportunities that can look dramatically different than today's business. How to design ways to prototype these findings with users, the market, as opposed to intellectualise internally. And finally helping organisations update slightly, making space for the new in a way that works today: moving ahead and transforming.
How I help
I can lead user centric innovation processes taking responsibility for ongoing communication, conceptualisation and prototyping, and requirement documentation
I design and facilitate workshops with stakeholders, customers/users and collaborators as these constitute key parts of creating services that can be effectively implemented (getting to clarity around business requirements)
I help with research and user testing in order to better understand the problem space and find opportunities (getting to clarity around user requirements)
I help create research based customer journeys to really understand how and where to improve
I help grow a customer journey map into a service blueprints in order to visualise processes and technologies involved in delivering (or under-delivering) customer experiences (understanding the ecosystems, platforms and systems required for realisation)
I help create assumption based journeys in order to imagine what could be (in order to be visionary and innovative to a level agreed upon)
I have a deep (and completely open, uncomplicated and non proprietary) toolbox for the design process. It's part of the typical, and vast, design thinking toolbox. I use tools like Adobe XD and Balsamiq Wireframes for UX research, prototyping and testing, but I am not the person to produce design language, symbols and high fidelity mockups. It's common to bunch together UX and UI. To be clear: I operate in the UX research end, focused on understanding user goals and tasks, context, creating research based personas and user stories etc.
In addition to the above, I also help organisations in the early business transformation phase better identify, understand and visualise opportunities around new technologies and user behaviours and demands.