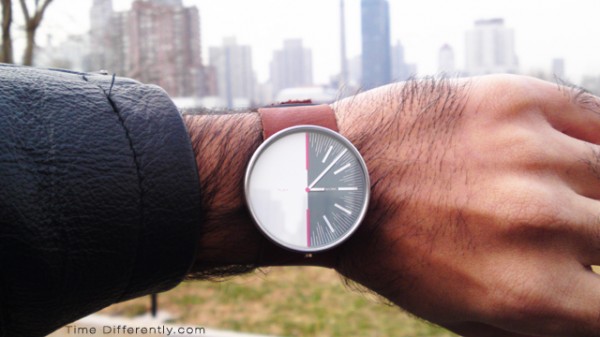 from time differently
The balance watch (PSFK) – a very purposeful design to remind you of work/life balance. Reminds me, working with brands and overwhelmingly with communication solutions (yet not necessarily communications challenges only), that problems are affected/caused by the environment and the problem mustn't necessarily be attacked on the level we see it. In this case; constant visual reminder in stead of perhaps a recurring yearly, quickly forgotten, resolution.
Client/agency relationship example: how much time/focus is dedicated to how you are going to solve a challenge? How you are going to work together? The fact is that solutions can be many and very different, and the how will unquestionably vary. Many great ideas die not because of the idea itself but because the parallel discussion around the process (the purposeful design thereof) of materialising it was missing (resulting in subsequent budget/timing/execution shock).
As a matter of fact, as creative agencies have more possibilities (types of solutions), speed is crucial and complexity an increasing variable – process is going (is) to be a great competitive advantage. Perhaps even the most important one.