Camper is a quirky shoe brand from Mallorca, Spain. You react when you see them, from the characteristic "one-way-show-string" models, to the "rounded soldier boot meet clown shoe" inspired style but perhaps primarily their stores, in which their shoes are presented in a very artful way. It's somewhat of an experience to browse the models which is nice.
I like the reflection below, about how Camper and its stores is part of the cities they're in. And when you design a store, you can take cultural (and perhaps even political!) differences into account, hence looking at it from the perspective of adding, changing or commenting something that exists, in the greater context of things. In the case of Camper, using different designers to design stores around globe, resulting in drastically different experiences, it's
"more a cultural thing", rather than commercial, says Miguel Fluxá.
When we started to open stores outside Spain we thought it was interesting not to repeat them. The world today is becoming a little bit boring, everything is becoming the same. So we thought it was interesting for the brand, and for the cities, to do different designs from one place to the other. We started to do this many years ago and it's something that has given us a lot of identity and has worked quite well over the years.
– Miguel Fluxá of Camper, via Dezeen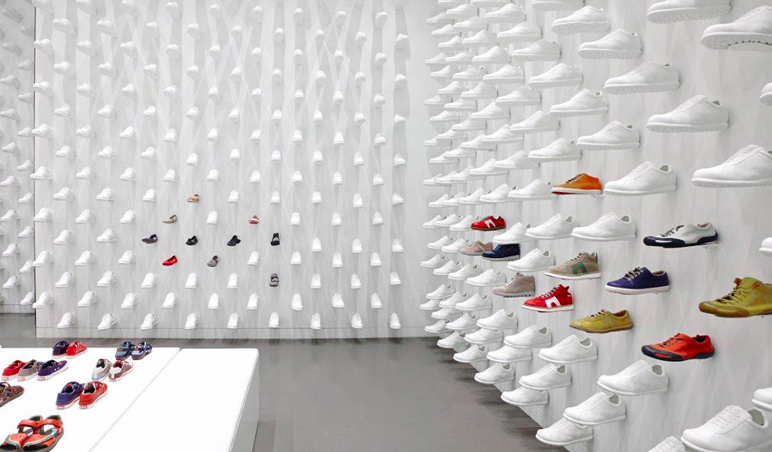 In-store design, from Dezeen.com