Today, organisations need a new type of modus operandi – without throwing the baby out with the bathing water. They are finding themselves in an increasingly complex situation due to an old and new paradigm over-lapping. Technology, consumer power, behaviors, possibilities and challenges, all driven by connectivity. It's wonderful, let's chat!
Things I do:
Innovation capabilities
I'm co-founder and partner of Co:LabX (Swedish), designing innovation- and transformation processes. We work as internal catalysts as well as external innovation partners. Teams are always designed based on challenges and ambition. Industrial designers, business developers, anthropologists, innovation professors, service designers, CX, you name it. Equal focus on process and facilitation as methods and production.
Digital transformation
I help create a more holistic understanding of, and an organisation wide approach to, how "digital" impacts a brand and business today. Based on numerous projects, workshops, talks and discussions across geographies and industries – I'm sorry to say the much needed perspective is still lacking. A few thoughts on that here.
Speaking and workshops
Need to be more on your toes? Want inspiration regarding new possibilities and challenges? Want to get agitated (we'll end up on a good note)? Share your nightmares, wishes, questions and thoughts and I'll put together a package with punch. As hands-on workshop or just sit-still-brain-fill. After work, strategy days, managerial board meeting – occasions vary and so does my style. Sure, I have a few decks. But I prefer to tailor talks to the group and situation at hand. Or not design anything and simply have a big ol' facilitated discussion. Contact me for more info and price range.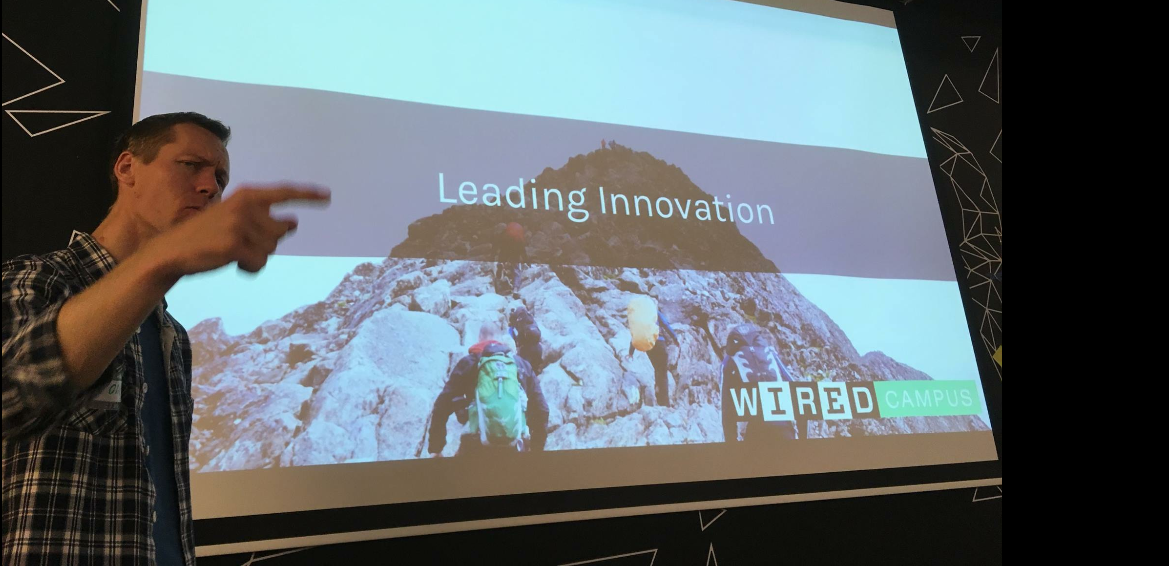 Workshop, Munich 2016, on Innovation Leadership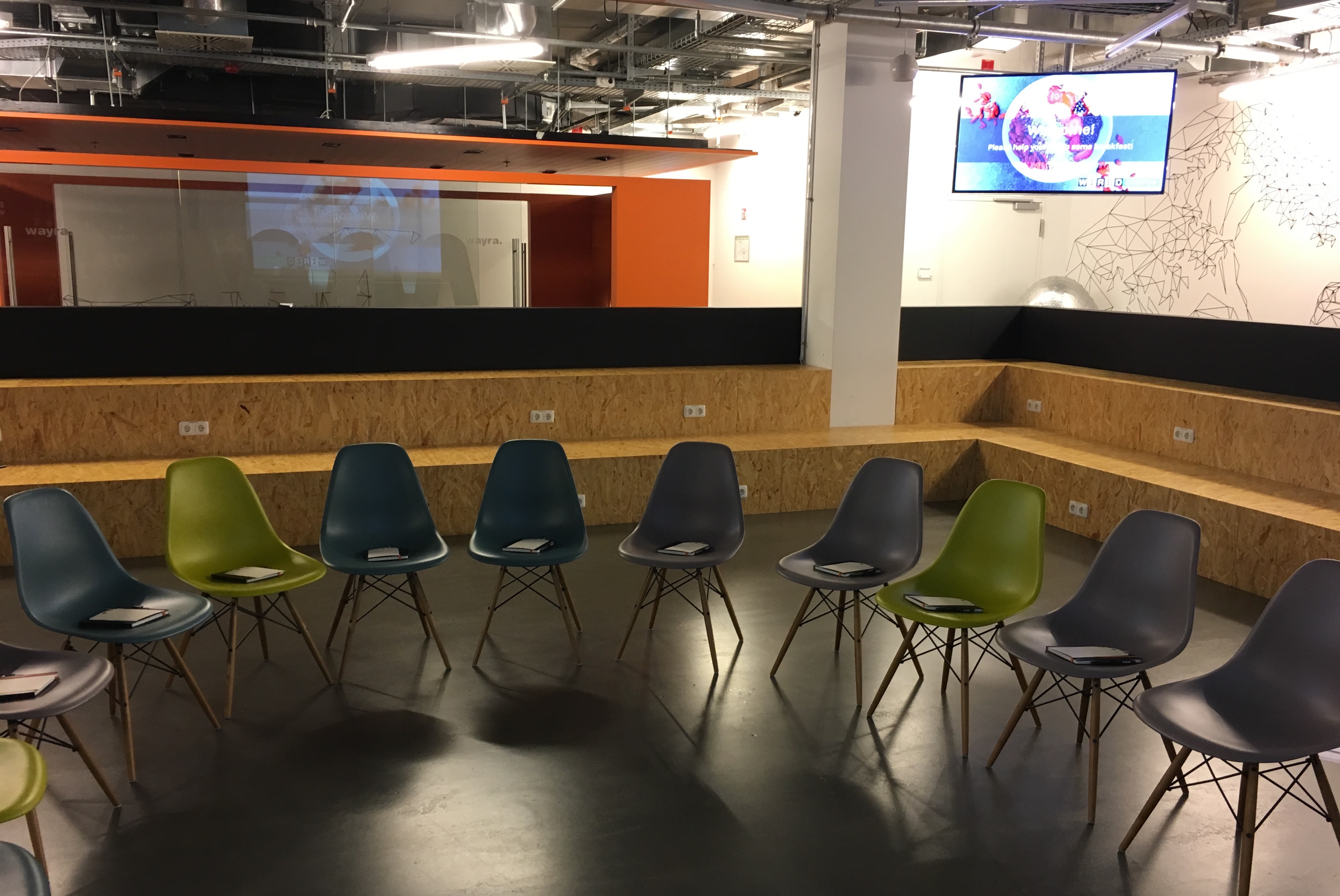 Typical workshop setting. Lean in and interactive, discussion based mixed with hands-on collaborative work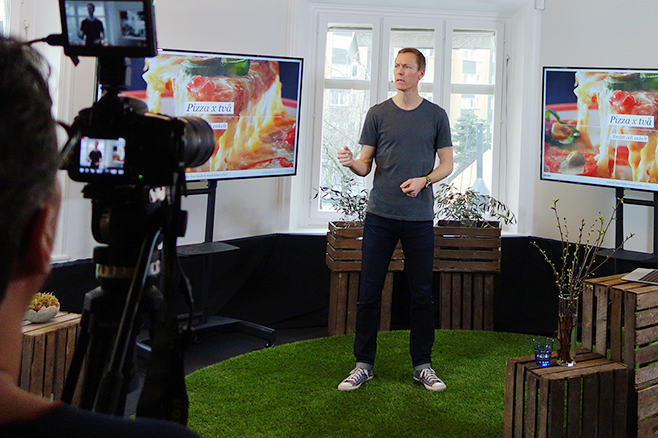 Talk on culture and leadership that fosters creativity and innovation, at DIK Sessions march 2017